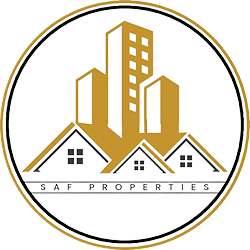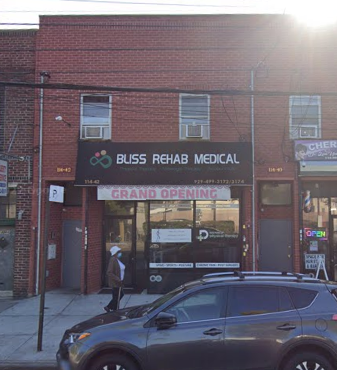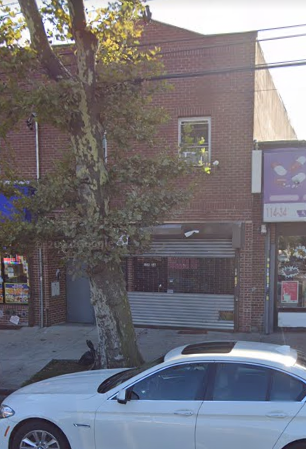 -Commercial Units from 600-1200 sq ft
-Available With or Without Basement
-Easy and Convenient Access to Major Shops
-High Volume of Foot Traffic and Public Transportation
-Located Near Major Establishments
- We proudly bring you our latest development!
The newly built building , sprinkled, is located on the recently renovated Sutphin Blvd in Jamaica Queens on the end of a heavily visited shopping center anchored by Dunkin Donuts/Baskin Robbins, Little Caesars Pizza, H&R Block, and Metro PCS. Located across the street is a newly built McDonalds which corners three major roadways. There is a high and consistent flow of foot and vehicle traffic with the surrounding area constantly changing and being improved upon by the city, local merchants and residents. If you are interested and would like to take part in this amazing opportunity or if you have any questions, please do not hesitate to call us!
We offer 3 year leases with one with 3 year extension. Extensions are offered as long as no lease terms have been violated. Annual increases of 5% are included with the leases and extensions.
All utilities are paid by the tenants; this includes, but is not limited to heat, gas, water, electricity, cable, internet, etc. Water and sewer will be billed using a submeter. You will either be billed monthly for usage, or billed on account and have your payments adjusted at the end of the year.
The lease will have property taxes up to the date of the start of the lease. Any increases or decreases in property taxes will be assessed and tenants due amount will adjust accordingly.
The tenant pays their own business and liability insurance; the insurance must designate the landlord as an additional insured. Landlord pays for building insurance; any increases in building insurance will be added as additional rent based on the square footage used of the tenant. If the increase is due to the nature of the tenant's business/activities, 100% increment will be the responsibility of the tenant.
A security deposit anywhere between two months to six months will be required.
As a tenant, and as per the lease, you will be responsible to clean in front of the store up to and including 2 feet into the city street as per city regulations. Any violations that may arise from a lack of maintaining your rental will be the tenant's responsibility.
You as a tenant are allowed to modify, and to add equipment, devices and furniture as required for normal business operation. This must be done only with written permission from the landlord, and with proper filings with appropriate municipalities (as required). No alterations will be allowed without the appropriate permits (as required).
An electronic invoice will be emailed directly to the tenant. There will be no cash payments, nor will anyone be collecting the rent from you.
No alcohol (unless a licensed business), tobacco or smoking will be permitted in the premises and or around 10 feet from the building.