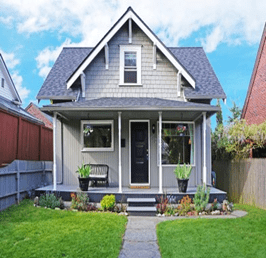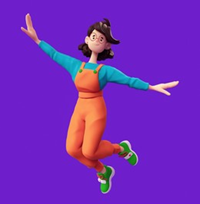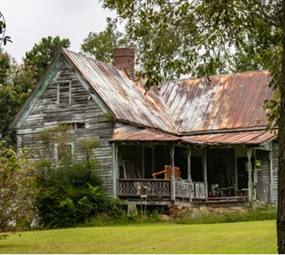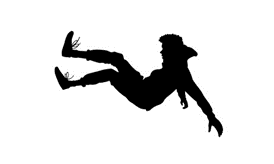 A Ready Property I$ Better Than A Lucky Property
"Real estate cannot be lost or stolen, nor can it be carried away. Purchased with common sense, paid for in full, and managed with reasonable care, it is about the safest investment in the world." – Franklin D. Roosevelt, U.S. President
"Ninety percent of all millionaires become so through owning real estate. More money has been made in real estate than in all industrial investments combined. The wise young man or wage earner of today invests his money in real estate." – Andrew Carnegie, Billionaire Industrialist
"Real estate is an imperishable asset, ever increasing in value. It is the most solid security that human ingenuity has devised. It is the basis of all security and about the only indestructible security." – Russell Sage, financier, Railroad Executive, and Politician
"It's tangible, it's solid, it's beautiful. It's artistic, from my standpoint, and I just love real estate." – Donald Trump, U.S. President
"When you invest, you are buying a day that you don't have to work." – Aya Laraya, Realtor
"Don't wait to buy real estate, buy real estate and wait." – Will Rogers, Actor
"Everyone wants a piece of land. It's the only sure investment. It can never depreciate like a car or washing machine. Land will only double its value in ten years." – Sam Shepard, Actor
"A funny thing happens in real estate. When it comes back, it comes back up like gangbusters." – Barbara Corcoran, Businesswoman
"Landlords grow rich in their sleep. – John Stuart Mill, Economist
"The house you looked at today and wanted to think about until tomorrow may be the same house someone looked at yesterday and will buy today." – Koki Adasi, Real Estate Agent
"Buying real estate is not only the best way, the quickest way, the safest way, but the only way to become wealthy." – Marshall Field, Entrepreneur
"Real estate investing, even on a very small scale, remains a tried and true means of building an individual's cash flow and wealth." – Robert Kiyosaki, Businessman, and Author
We hope these 12 inspiring real estate quotes will keep you motivated to achieve your long-term investment goals, like investing in flats in New Alipore. These real estate investment quotes prove that there is a reason why so many people continue to invest in real estate year after year. And it's never too late to start. As the Chinese proverb goes, "The best time to plant a tree is twenty years ago.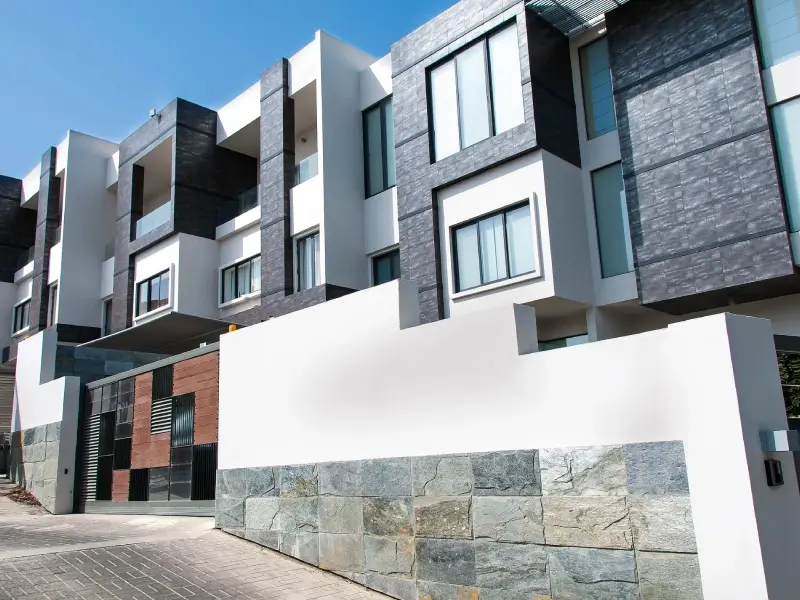 A DIFFERENT TYPE OF INVESTMENT
FOR A DIFFERENT TYPE OF INVESTOR
Real estate. It's the American dream. Everyone wants in, but not everyone can get in.
We at SAF Property Management LLC. Utilize our years of experience and large portfolio backing to assist potential investors in making money in a lucrative field of investing. We know it's scary, and we are here to provide a helping hand with our method of investing.
Our goal is to provide consistent and reliable returns for your investment. Being our investor partner reduces your burden and acknowledges your time constraints as we get you to the best part of being a real estate investor.
We take away the hassle of tenant screening and placements, rehabs/renovations, inspections, certifications, repair and maintenance, rent collection, and evictions. We take care of everything, so you can secure your returns.
"When you invest, you are buying a day that you don't have to work." – Aya Laraya, Realtor
Salman Ali is a pharmacist and entrepreneur who brings extensive marketing, management, and leadership abilities to the field. He has been actively involved in real estate acquisitions, construction, and management. Getting an early start with his family-owned real estate investments, he has gained over 15 years of real estate experience. He successfully runs over 10 investment companies and owns, manages, and maintains single-family homes, commercial buildings, mixed-use properties, and apartment complexes. With all of the variations in the market, he still believes that real estate is one of the most stable investments for any future investor.
With our expertise, we buy distressed properties, hold them for a few months, then do the required rehab, which takes about 3 to 6 months, and then we market for rental/tenants through our own management department. Our requirement is to screen tenants are sufficient income, credit check, job verification, criminal background check, and personal interview with our Property Manager, and then we offer to the investor for sale, which warranty a higher Cap rate, yes, and we have so much confidence in our quality of business that we offer BUYBACK GUARANTEE, if not satisfied in 180 days, (some restrictions apply, review FAQs) which no company does.
HOW THE BUYBACK WARRANTY WORKS
1. We will be providing you with the certificate of warranty. Our deduction will be 20-40% of the purchase price, which includes, 180 days of rent, closing cost, and administration cost, interest on the property from the day of purchase to the sale date.
2. In case of any damage to the rehab we did, we will repair it free of charge, except for wear and tear.